Pub culture is an integral part of life across the British Isles. Pubs are a place to go to socialize, relax, follow sport events and have a pint. One may take a logical assumption that long "beers and cheers" traditions will translate into having a luxurious selection of craft beer breweries as well. There are many, but a lot less You could assume.
Local breweries stay local
There is one big factor that makes Bullhouse brew co stand out – the desire to build a well-known brand and reach their assortment across the land. That means moving from pubs to retail, from kegs to cans. What's unique about that You may ask? Truth is that most British/Ireland breweries (and yes, there are thousands of them) produce less than 1000 liters annually and sell them at local pubs. It's quite easy – You have stable demand and personal connections with pubs. That's also a reason, why a majority of local breweries are focused on safe tastes and beer types. If You want to produce on a bigger scale and/or brew something more interesting, you need a wider Your audience. Bullhouse Brew co had a desire to scale up and get its products into retail. This is a prologue of how we met.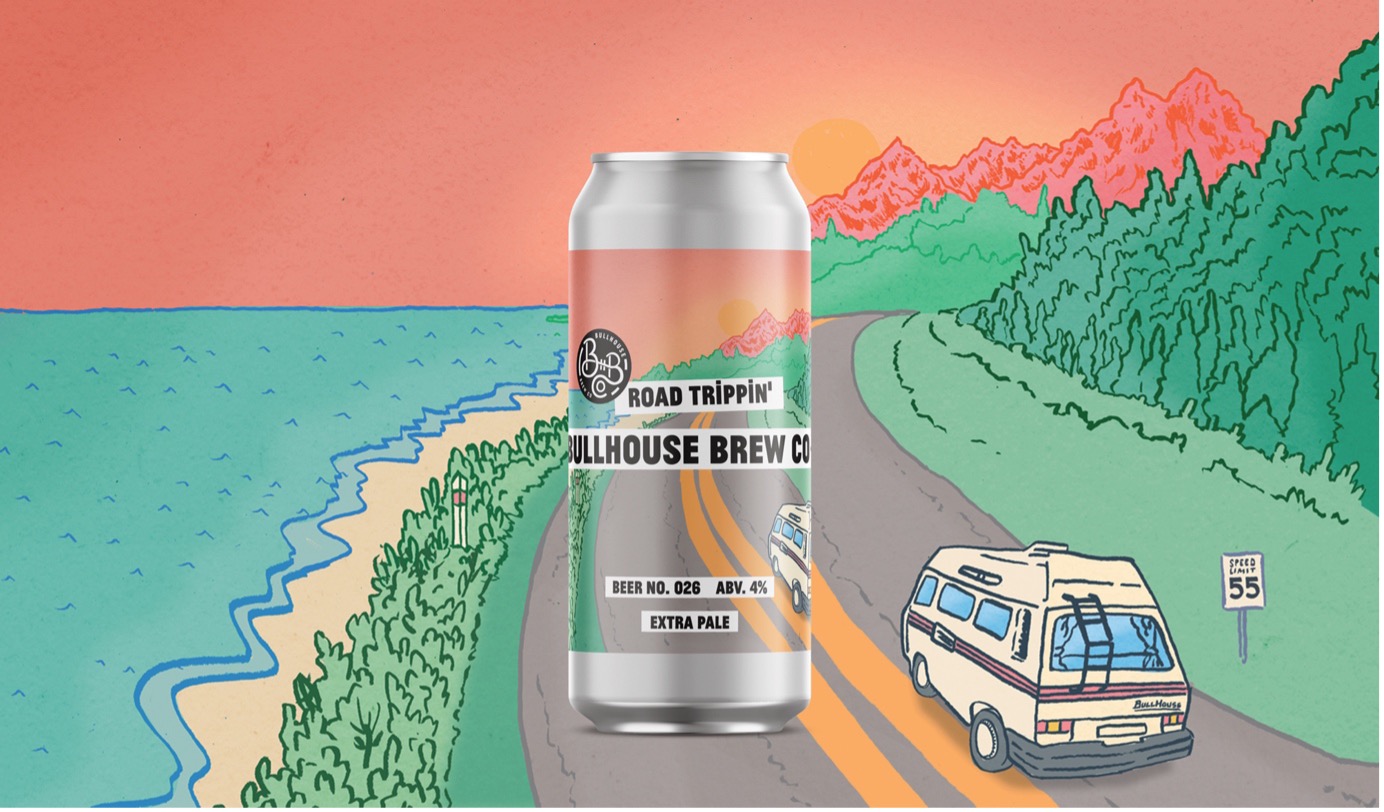 It's hard to find a fit between vision and a need!
Like most of our clients, Bullhouse also started with a mobile canning service. It makes sense in many ways for a start. After product development, testing, feedback from customers, and proof that canned craft beer is the way to go, sooner or later it's time to start thinking about getting your own canning line. There is just one little obstacle – canning lines are pricey!
If You are going to get one, it better be good for the long run. There are canning lines out there from all shapes and sizes but needless to say – the bigger they get, the more they will cost. That puts the brewery in a rather painful spot – are we going to buy the canning line that needs to be replaced within 5 years OR are we going to buy a canning line that will be only partly used during the next 5 years. Both options suck!
Cannery canning line grows with Your need!
Probably You assume where that build-up leads – Yes, the main reason why Bulldog Brew co ordered the product line from us is that our solution can be used in modules, and once need is bigger than capability, you just order the next filler unit to double it up. That means breweries don't need to pay for the power that is not used and can scale up when the time is right.
Another good reason to pick us in their own words was that they wanted a partner in the same region and time zone to get help whenever it`s needed.
Our canning line is used in Bullhouse Brew for over a year now.