Today's market is getting more flooded with canned wines, ciders, beer, and ready-to-drink cocktails! And there are plenty of beverage producers other than craft breweries looking for agile canning systems, as well as innovative drinks like KOMBUCHA. What do you think of canned kombucha?
What is Kombucha?
Kombucha is a fermented tea drink made from green or black tea, or both, including sugar, yeast, and bacteria, and is believed to have originated in China about 2,000 years ago! Now it jumped from history back to the modern world, being super popular among the customers! Why? Because of kombucha Health benefits – it helps your digestion, helps to get rid of your body of toxins, and boosts your energy!
Karu Kombucha
Cannery has a super awesome client (drum roll and silence please): KARU KOMBUCHA, who started to can their kombucha with us! 
Alright, what mercy's sake we speak about kombuchas when Karu knows all about it! So, let's ask what they think about canning their kombuchas, about us, and …let's crack it open!
Who is Karu Kombucha? Tell us about yourself!
We are a small craft brewery in Estonia. And we are one of the few kombucha producers in here. Kombucha is a fermented tea with so many health benefits, like naturally occurring probiotics, vitamin B, enzymes. Our aim is to bring kombucha closer to people, so people could enjoy more often this tasty and healthy drink. We never compromise on quality and we're always looking for ways to improve our product and that also includes the production line.
Karu translated to English means a bear. Our bear is wild and fun and that's what we think of kombucha. It's a drink for curious minds and fun-loving souls.
Why did you decide to put your product into a can?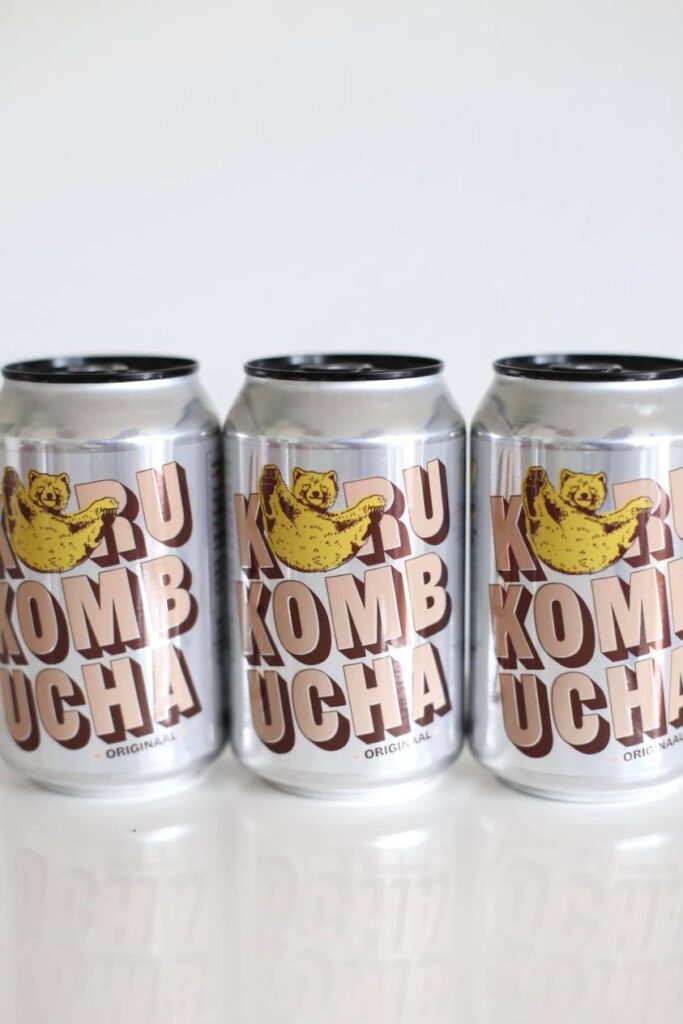 Convenience and portability are the keywords. Cans are lightweight and more durable, also they chill quickly, they are ideal fit for active lifestyles. Putting kombucha into a can is very popular among kombucha producers. And as we needed to upscale our production, going over to cans seemed the only way to us. We are the first ones in Estonia to put kombucha in a can, so it's something that's making us unique as well.
What do you think, your customers love it also in the can?
Absolutely yes. Canned kombucha is easy to carry, durable and won't affect the drink itself, like for example plastic could affect, cause of a low ph of kombucha. Can seem to be the future and even if some customers don't approve cans, we suggest they try them. As you might change your mind. Be curious!
What is the feedback of your customer?
Our customers love cans. The kombucha itself has been stable in a can. The taste of our flavours remains perfect, the fizz is perfect, haven't heard any complaints yet.
Why did you choose Cannery to work with?
Cannery offered us the production line that was suitable for us. They are professionals with trustworthy experience, and they were easy to contact. They advised us a lot and it's important for a brewery that doesn't have any experience with canning line before.
How did it all go with Cannery: service, canning, are you happy with the result?
Cannery made us the production line that was exactly needed by our requirements. They find solutions that are needed to fit with your production. It was easy to cooperate with them and they solve problems quickly. They really care about your success, so they put a lot of effort into their work. The result is a happy customer with a great drink.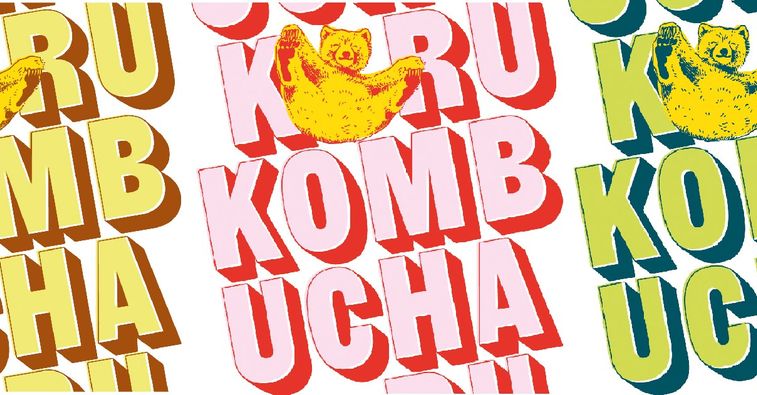 Summary – canned kombucha
Once upon a time not long ago, the idea of putting kombucha in a can was almost unthinkable. Glass bottles and kombucha have been in a serious marriage for ages (even before it went commercial)! But now due to its popularity, producers try to find more convenient ways, without losing its good taste and health benefits, to be more portable, sustainable, with cheaper packaging – the answer is right here: canned kombucha is a winner!