Sorry, but this post is not focusing to convert you into a religion of canned craft beer. If You are a brewer, you probably are already. Is it because of protection, weight, environmental impact, or all above, we are totally agreeing with you! Still, there is quite a big step from dreaming about cans with your label on them and have a canned assortment. If You have been investigated it, you probably have realized, that canning goes with significant financial, operational, logistical, and time-related obstacles. And yes, we are built to solve them.
5 SOLID REASONS, WHY CANNERY'S MOBILE CANNING SERVICE MAKES SENSE:
We do not save best for last, and this is our main very main point: canning machine costs a a truckload of money that most craft beer brewers do not have. Even if they do, a machine is needed about a week in a month. Are You willing to find other brewers and offer them canning as a service? Probably not. Are You willing to let someone else close to Your 150k machine? Absolutely not! Cannery's mobile canning service is the most cost and time-efficient way to get your assortment canned.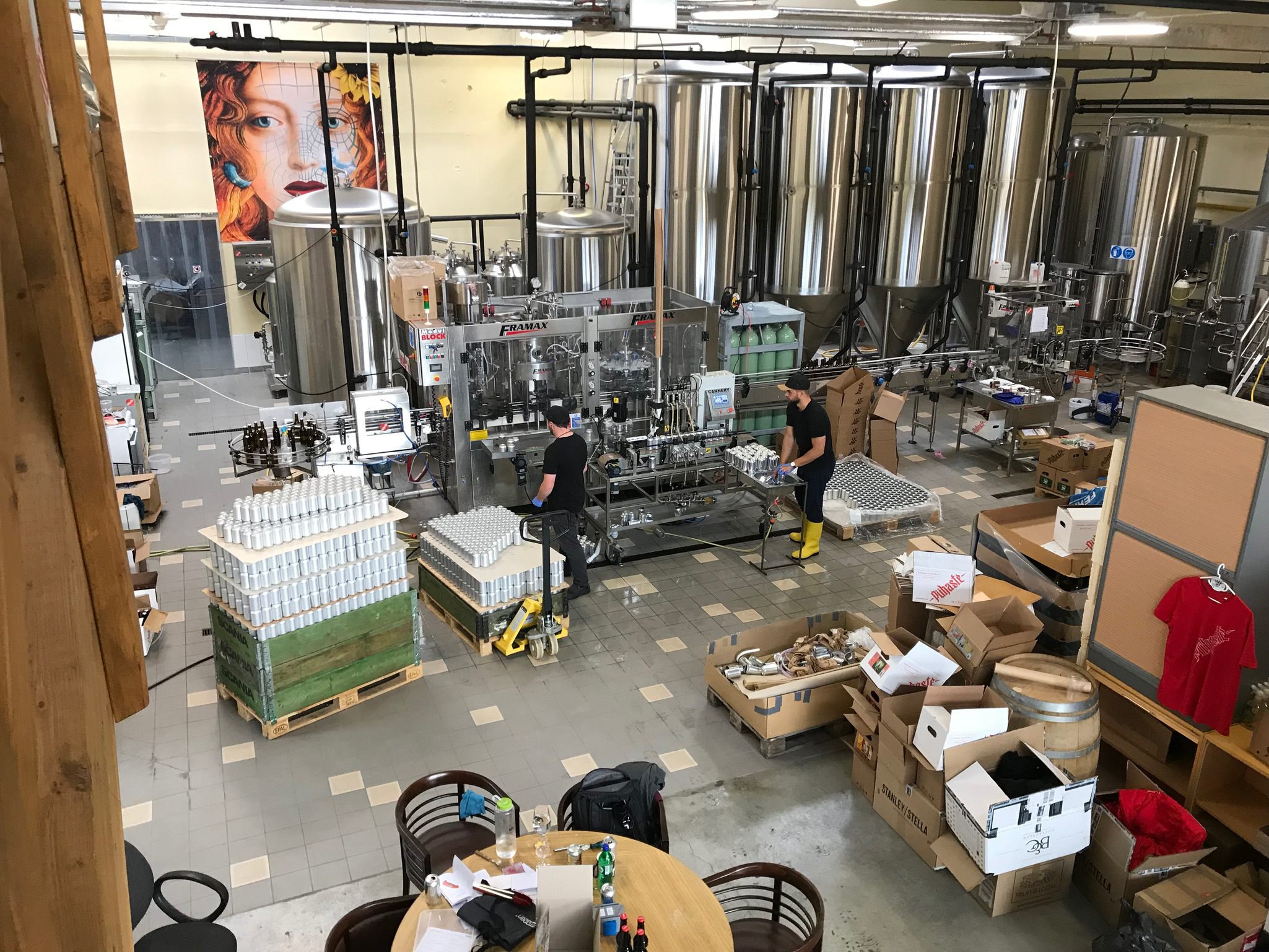 Let's say, you happen to have access to the canning machine. Do You have staff, who are willing to be in the canning process, and are You willing to put them through the training needed? Also, other things need to be considered: many canning lines take up tons of floor space. They need monthly maintenance. If the canning line happens to break down, they are pricey to repair. Cannery comes with the machine and with demanded extra stuff. We know what we are doing and the machines – we have built them ourselves.
3. Have you read the news?
There are tough times to be a brewer and rely on keg sales and growler fills. An obvious problem with that is there are big chance bars where your kegs are closed or seeing times fewer customers as used to. Canned beer gives you new ways to float your boat. Is it retail or some clever online scheme to deliver directly to your followers. One way or another, it gives you new ways to find new customers.
4. Don't sweat about your size
When it comes down to actual canning, orders for cans and ends (tops) may also break a bank for smaller brewers. Or do you find a use for 350k tops in a pallet, what happens to be minimal quantity? Speaking of which, Cannery mobile canning service's minimal quantity is 1000l, to be available for almost everyone with need.
5. We are not going to rip you
One thing that may stop You from contact with us, is a wonder, are there any hidden fees or other tricks that will magically occur on the spot. Well, we don't. It's not like there are hundreds of suitable brewers in our area, so we need to keep those who are willing to cooperate with us. Since we produce and sell canning machines ourselves, it is also beneficial for us to help you grow, until buying a canning line makes sense to You. Most of our sales have been done in such fashion.